Spacial Memory Series
When we remind a certain place, we deeply connect with a notion of location. Our spacial memory is one of the most reliable types of memories that we own, and we constantly make use of it, for guidance, to find places or to remind a big number of important information. However, memories change as time passes by, giving origin to mental images that can be fragmented, fragile, mixed with other thoughts and expectations. Every time we remember, we imagine an intuitive space, adorned with an amalgam of our own experiences, creating an image that, by itself, containing all the flowability and continuity possible.
Spacial Memory Series is a group of works (2017-2018) exploring the fusion between printmaking techniques, such as relief, etching and screen printing. My interest in this mixes became bigger as I could see the influence between the different layers, seeing that the result became much more like a painting, full of textures and subtle volumes.
All of this works are unique proofs, 70x50cm on Fabrianno Rosaspina Paper, 285gr.
Some works available for sale.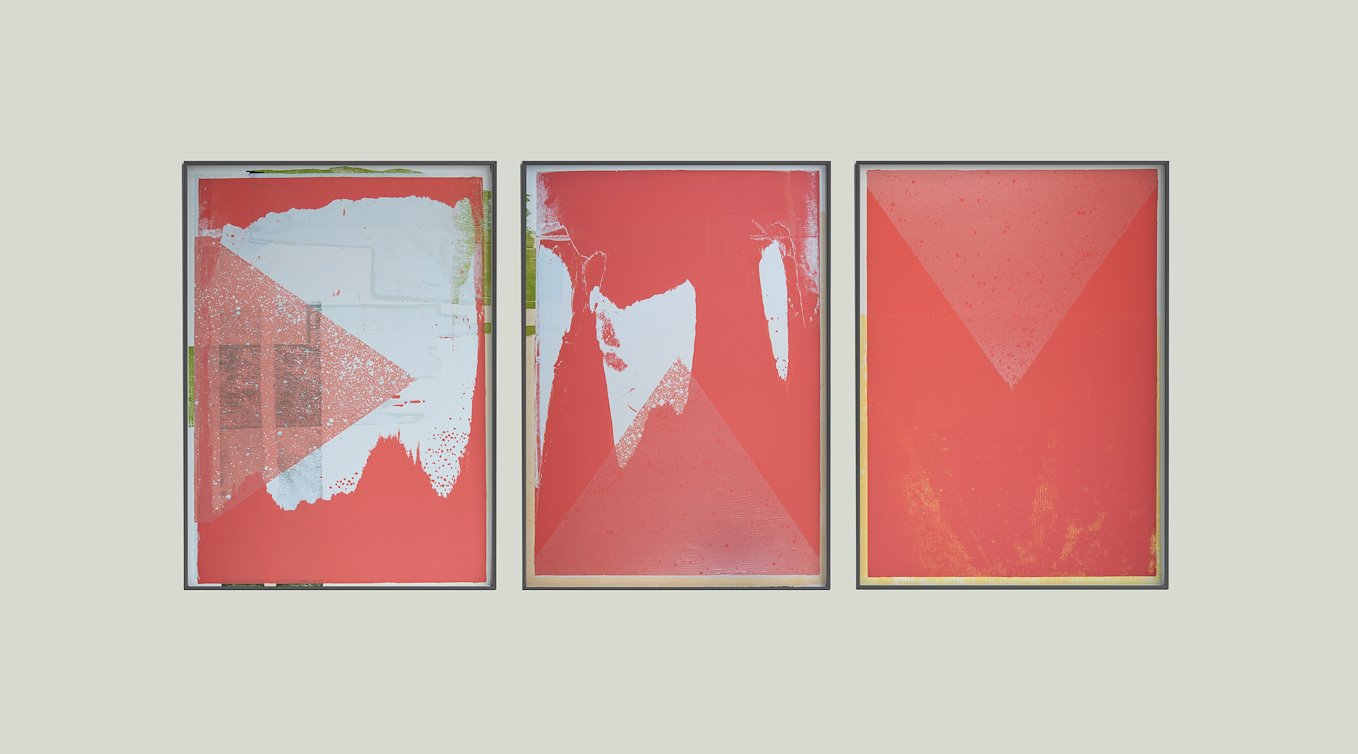 XX - Third Prize at JOV´ARTE / Loures Art Biennial 2019 - SOLD